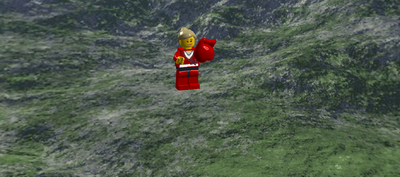 Sandy Claws (Santa Claus) is a vendor that only sells items during Christmas (approximatly December). She appears on a certain world other than the one
Chris Masse
is on. There would be a different Christmas vendor for most, if not all of the worlds.
Chris Masse
is her brother. Her real name is Sandy Masse, but she nicknamed herself Sandy Claws because she thought it sounded cooler. 
Ad blocker interference detected!
Wikia is a free-to-use site that makes money from advertising. We have a modified experience for viewers using ad blockers

Wikia is not accessible if you've made further modifications. Remove the custom ad blocker rule(s) and the page will load as expected.