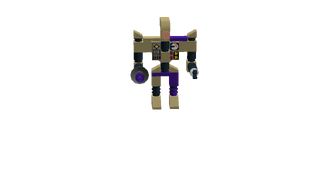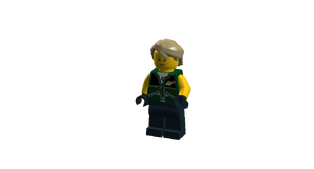 PESTLE-085 and Axel Mortar are the engineering duo from the Creators faction. PESTLE is a Maintenance and Assault Mech, whilst Axel is a young tech whizz from Sector 7. They have been working on a Maelstrom leak in San Crux Xian and are found in the Temple Control Hangar.
PESTLE-085
PESTLE is an upgraded Saw Mech known as an Elite Assault Droid. When the Maelstrom struck he was immune to the disease, but an infected Jacob Mortar (Axel's father) went insane and jammed a Stromling Data chip into PESTLE's programming box. In panic, PESTLE shot Jacob and blew him to pieces. Although infected, PESTLE still fights alongside Axel in the desperate struggle against the Maelstrom.
Axel Mortar
Missions
Mech Defence = Smash 5 Saw Mechs.

Leak Containment = Kill Death Troopers until you find a Maelstrom Plug.

New Weapons = Collect 50 Maelstrom Bricks from any Stromling and build a Master Cannon.
Ad blocker interference detected!
Wikia is a free-to-use site that makes money from advertising. We have a modified experience for viewers using ad blockers

Wikia is not accessible if you've made further modifications. Remove the custom ad blocker rule(s) and the page will load as expected.